The Eighteenth International Festival of Modern Art Woodwind quintet Kazakhstan
all news
The «Meruert-marzhan auender» concert was held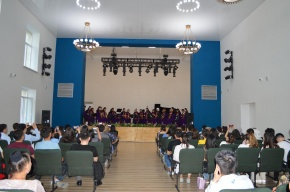 Today, A.Zhubanov Small Concert Hall of Kurmangazy Kazakh National Conservatory hosted a creative concert of the "Meruert" prima-kobyz ensemble consisting of the 2-year students of the Kobyz and Button Accordion Department, headed by a Teacher, Master of Art History, Asel Rakhymzhan.
26 may 2022
Presentation of the author's monograph, a collection of kyuis and B. Muptekeev's CD album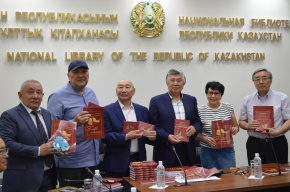 Today, in the National Library of the Republic of Kazakhstan, in online and offline formats, the presentation ceremony of the monograph: "Zhetysudyn ontustik-shygysyndagy kuishilik dastur", a collection of kyuis: "Kui shakyrtky" and a CD album of a dombra player, researcher Bazaraly Muptekeev who contributed to the widest popularity of dombra kui traditions in the world.
26 may 2022
«Sounding lark singing»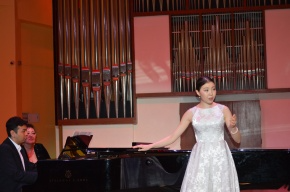 Under the umbrella thereof, the reporting concert of the Vocal Art Department students who took an active part in International vocalists contests such as the Elena Obraztsova, Mukan Tolebaev, Nurgisa Tlendiev, Bibigul Tolegenova, Eskendir Khasangaliyev and Romansiada contests, took place.
26 may 2022