Concept Concert III. Recital of pianist Rustam Muradov
20 february
19:00
Big Concert Hall (90, Abylay khan av.)
The program of the evening will feature works by Schubert, Prokofiev, Ravel.
Soloist: Rustam Muradov - a young, talented Russian pianist,
laureate of international competitions in Germany, Austria, Russia, USA, Australia, Spain, Ukraine, Kazakhstan.
Visual support for the FloretButique flower show!
Concert organizer: INNERLIFE company
Sign in with tickets.
Only online purchase is available.
www.ticketon.kz/event/concept-concert-III
www.kassir.kz/event/concept-concert-3/57393
Ticket price 1000 tg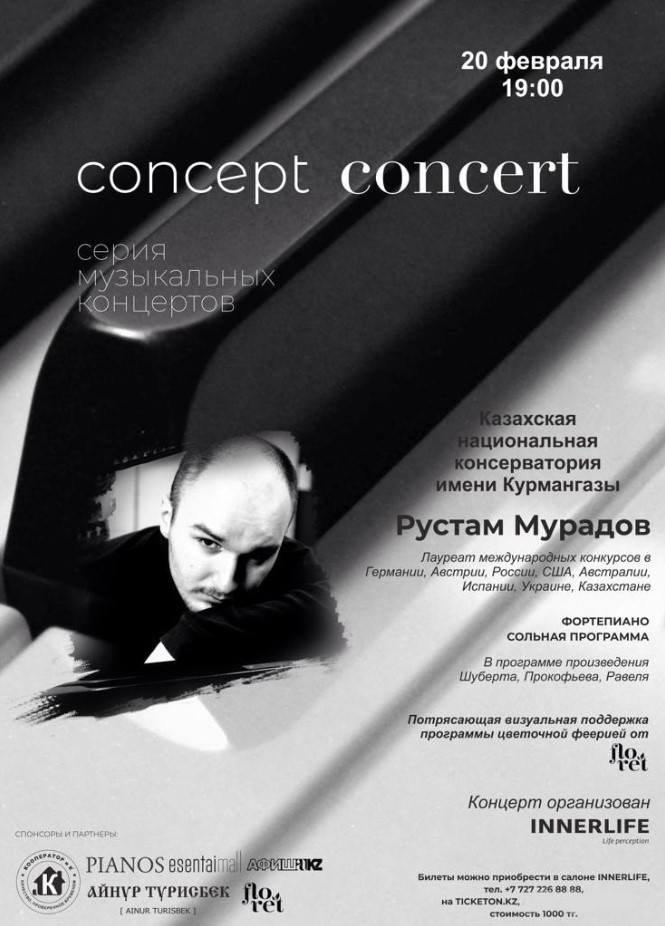 вернуться к списку концертов