Sabirov Nursultan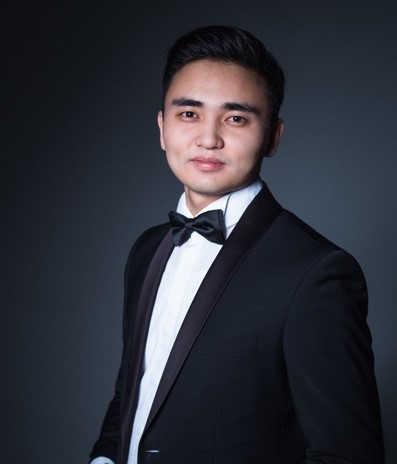 Nationality
: Republic of Kazakhstan
Contact information:

Phone number
:
8-775-208-65-87
E-mail:
nurs-91@inbox.ru
Academic position: Teacher
1. EDUCATION:
2015-2017 – Kazakh National Conservatory named after Kurmangazy. Master of Art sciences;
2011-2015 – Kazakh National Conservatory named after Kurmangazy, opera singer, teacher. Musical college (Pavlodar city) Academic singing.
2. AWARDS:
2017 – Prize winner 3-rd degrees republican competition of vocalists named by M.Tulebayev. Almaty, Kazakhstan;
2017 – Prize winner second category Romanciade 2017. Kazakhstan.

3. WORK EXPERIENCE:
2017 - 2020 –Teacher of conducting and dance faculty in Kazakh national Conservatory named after Kurmangazy.
– T.K.Zhurgenov Kazakh National academy of arts. Teacher of vocal.
4. PUBLICATIONS, SCIENTIFIC WORKS:
The role of the Musabaevs in Kazakhstan culture.Conference Proceedings оf International Research and Practice Conference «MODERN TRENDS IN THE DEVELOPMENT OF THEATRICAL ART IN THE CONTEXT OF THE IMPLEMENTATION OF THE PROGRAM "RUHANI ZHANGYRU» THE CONFERENCE IS DEVOTED TO THE 70th ANNIVERSARY OF THE HONORED WORKER OF THE REPUBLIC OF KAZAKHSTAN, ACADEMICIAN OF THE NATIONAL ACADEMY OF NATURAL SCIENCES, PROFESSOR, THE DEAN OF THE FACULTY "THEATRE ART" AMAN BЕKENOVICH KULBAEV. ALMATY November 19-21, 2018.
5. PROFESSIONAL DEVELOPMENT:
Certifies. Participated in Vocal, Choral, and Conducting Master Classes. Conducted by Dr. Leo Day 7 Dean school of Church Music Southwestern Baptist Theological Seminary Fort Worth, Texas USA.
6. Languages:
English – Pre-Intermediat/medium;
Іtalian – Beginning/medium.