The Eighteenth International Festival of Modern Art Woodwind quintet Kazakhstan
all news
CONGRATULATIONS TO BATYRKHAN SHUKENOV SCHOLARSHIP HOLDERS!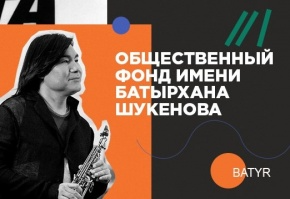 Batyrkhan Shukenov Public Foundation with the support of Bulat Utemuratov Foundation is pleased to announce the owners of Batyrkhan Shukenov scholarship in the amount of 500,000 tenge for the 2021-2022 academic year.
1 october 2021
The tenth edition of the Liceu Jazz Masterclasses & Concerts is here!

From October to January, Jazz will be the main protagonist at Fundación Liceu Conservatory!
Within the framework of the collaboration that the Liceu Conservatory Foundation has maintained for 10 years with the Voll-Damm Festival de Jazz de Barcelona, and under the patronage of the Ferrer-Salat Music Foundation, this institution has become one more year of the main centers of Jazz at an international level, hosting part of the 53rd edition of this festival, thus becoming a reference venue: concerts and masterclasses to live Jazz intensely with the best artists.

30 september 2021
The I International competition of pianists named after Maria and Nataliya Yeshchenko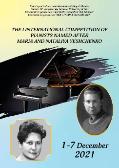 From December 1 to December 7, 2021, the 1st International Maria and Natalia Yeshchenko Piano Competition will be held.
29 september 2021