Sapabekov T.A.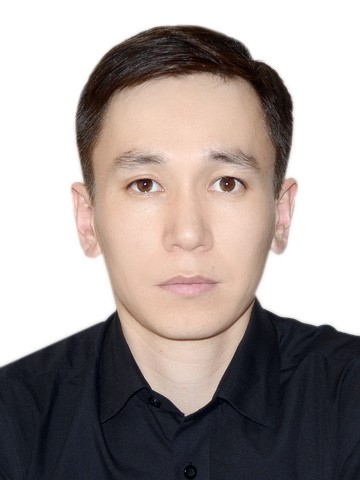 Nationality:
The Republic of Kazakhstan
Contact details:
Phone number: 8-702-404-84-85
E-mail: talgat.sapabek@mail.ru

Position: teacher
1. EDUCATION/QUALIFICATION (YEAR, COUNTRY, EDUCATIONAL ESTABLISHMENT):
2013 – Akhmet Zhubanov Republican secondary specialized music school for gifted children;
2017 – Kurmangazy Kazakh National Conservatory, qualification: soloist, orchestra and ensemble artist, teacher;
2020 – Kurmangazy Kazakh National Conservatory, qualification: master of arts.
2. TITLES, AWARDS, AWARDS (National, INTERNATIONAL):
Year

Name, rank, awards, prizes

Organization

Сountry

2014

Winner of the III – degree Republican student subject Olympiad

KNС named after Kurmangazy

Kazakhstan

2016

Winner of the II – degree Of the international festival of creative youth "Shabyt"

Kazakh national

University of arts

Kazakhstan

2018

Winner of the III prize at the I Republican Competition for Wind Instruments named after Batyrkhan Shukenov

KNС named after Kurmangazy

Kazakhstan

2019

The winner of the II – degree of the International competition of executors on wind instruments

The Central musical school named after K.Karayev

Azerbaijan
3. WORK EXPERIENCE:
2014 – Artist of the State Quintet of Woodwind Instruments of the Republic of Kazakhstan in the 

Kazakh State Philharmonic named after Zhambyl;


2017- Artist of the Symphony Orchestra of the Abay State Academic Opera and Ballet Theater;
2020 – KNС named after Kurmangazy, teacher of the Department of wind and percussion instruments.
4. ADVANCED TRAINING: (INTERNSHIPS, TRAININGS, SEMINARS, COURSES):
2019 – International research internship, Moscow State Institute of Music named after A.G. Schnittke.

5. PUBLICATIONS (FOREIGN AND LOCAL):
№

Publication name

Publication name

ISBN, place, year

Publications of scientific articles, sections, and chapters in monographs:

1

«To the question of the history development of the state quintet of woodwind»

ll international scientific and pedagogical conference

"Topical issues of modern research"

Nur-Sultan,

2019

2

«The concept of chamber instrumental music and features of ensemble performance in tables»

Performing arts: history, methodology, practice

Almaty city

2020
6. PARTICIPATION IN CONFERENCES:
№

Conference title

Organization name

Country

Date

1

Fundamental and applied research in modern science

РНПЦ «Білім – Образование – Education»

Kazakhstan

Nur-Sultan,

2019
7. SCIENTIFIC INTEREST (RESEARCH AREA):
The profile of scientific activity is related to the study of the peculiarities of ensemble performance in the genre of chamber music on the example of the State quintet of woodwind instruments of the Republic of Kazakhstan.
8. FOREIGN LANGUAGE PROFICIENCY:
Language

Level

Specify IELTS/TOEFL scores, etc.

if you have a certificate

English


Intermediate/Pre-Intermediate